Why Choose WFB Healthcare?
We know how difficult it can be to find the right benefits plan for your employees. Especially one that fits your budget and specific needs. That is why we take the necessary steps to ensure our process is streamlined and easy to navigate. In working with us you will enjoy the following benefits:
Farmer Specific Coverage Plans
Access to Farmer Specific Resources
Washington State Farm Bureau
Washington Farm Bureau is a voluntary, grassroots advocacy organization representing the social and economic interests of farm and ranch families at the local, state, and national levels.

Farm Bureau is an independent, non-governmental, voluntary organization governed by and representing farm and ranch families united for the purpose of analyzing their problems and formulating action to achieve educational improvement, economic opportunity, and social advancement and, thereby, to promote the national well-being. Farm Bureau is local, county, state, national and international in its scope and influence and is non-partisan, non-sectarian, and non-secret in character.

Farm Bureau originates its policy at the local level and promotes that policy up through county, state, and national forums. Productive, politically active people, speaking out on issues of concern to rural America.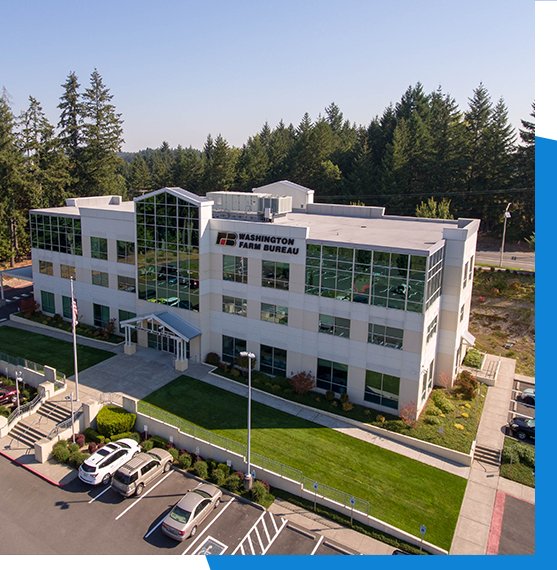 We look forward to helping you find the best solution for your business.